Posted | 0 Comments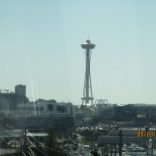 In conjunction with the Unlock the Past genealogy cruise to Alaska (a separate blog post to follow), there was a one day seminar in Seattle open to cruise registrants as well as those in the Seattle area of the USA. There were four speakers – Blaine Bettinger, Maurice Gleeson, Cyndi Ingle and Wayne Shepheard. The event was also live streamed and recorded for those unable to attend. As with any conference with multiple streams, it was often a tough choice of which session to attend. I am also registered for the recorded sessions, so once they become available, then I can see what I missed on the day. I went with the DNA stream and listened to four talks by Blaine Bettinger: Using Y-DNA and mtDNA to explore your ancestry Using Autosomal DNA for 18th and 19th century mysteries Using Third Party Tools to Analyze Your Autosomal DNA Phasing and Mapping Your DNA. Overall Blaine was easy to understand and follow his examples but I wondered how basic his talks were to the majority of the audience. If you were totally new to the topic then it was a great introduction but if you were already across the basics and looking for more, then you may have been a little disappointed. The last two talks were most relevant for me but I was already aware of Gedmatch and DNA Painter and have phased my results. Understanding what all my matches mean and which ones to actively follow up is my challenge and I did pick up some pointers for when I next have time to sit down and analyse my results. I also went to Cyndi Ingle's The Hidden Web: Digging Deeper which was all about maximising your searches on the internet. Google searches web pages but doesn't search dynamic databases where you enter your own search terms and results are collated at that point in time only. Advanced searching, use of wild cards and searching smaller individual databases within a bigger collection may turn up better results. As a former archivist and librarian, it was a talk that I could really relate too and the searching techniques are what I try to demonstrate in my own talks. Although it is ever so tempting to just try our luck in the bigger search pools!...
Read More
Posted | 0 Comments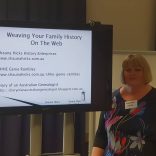 August is National Family History Month in Australia and there are lots of events across Australia and in the first half of the month I have been to three events. First there was the FamilySearch Discovery Day at Forest Glen which was an all day series of talks across four streams. You cannot go to everything so some hard decisions have to be made. Fortunately my first choice was Brenda Wheeler's session on English parish chest records and it was comprehensive with Brenda showing some wonderful examples of all the different kinds of records that might be found in the parish chest. These are not always indexed, may be hard to read or even written in Latin. But if your ancestors stayed in the one parish over a generation or more, then it could really be worthwhile to delve into the parish chest. With sessions two and three, I did not have a choice as I first gave a talk on why it is good to blog your family stories and then second was a session on free digital resources available through Australian archives and libraries. Both presentations are on the Resources page of my website, scroll down to Presentations. In between there was a delicious lunch of soup and sandwiches and time to chat with other attendees. The final session of the day that I attended was Judith Grimes talking about writing and publishing family history and why local history can be a very important part of family history research. I particularly liked the 18 writing tips and Judith had a few handouts to give attendees ideas on what to write – there were 52 stories for families or 52 stories in 52 weeks. This session tied in nicely with my one on blogging although you do not have to have a blog to start writing up your family stories and memories now. It was a good day and there were quite a few people there that I knew from Nambour, Buderim, Caloundra, Hervey Bay, Kingaroy and other places in south east Queensland. Going to events like this is a great way to make new friends and to learn about new resources or simply get motivated to do your research or writing. The next event I went to was at Caboolture Library (part...
Read More
Posted | 0 Comments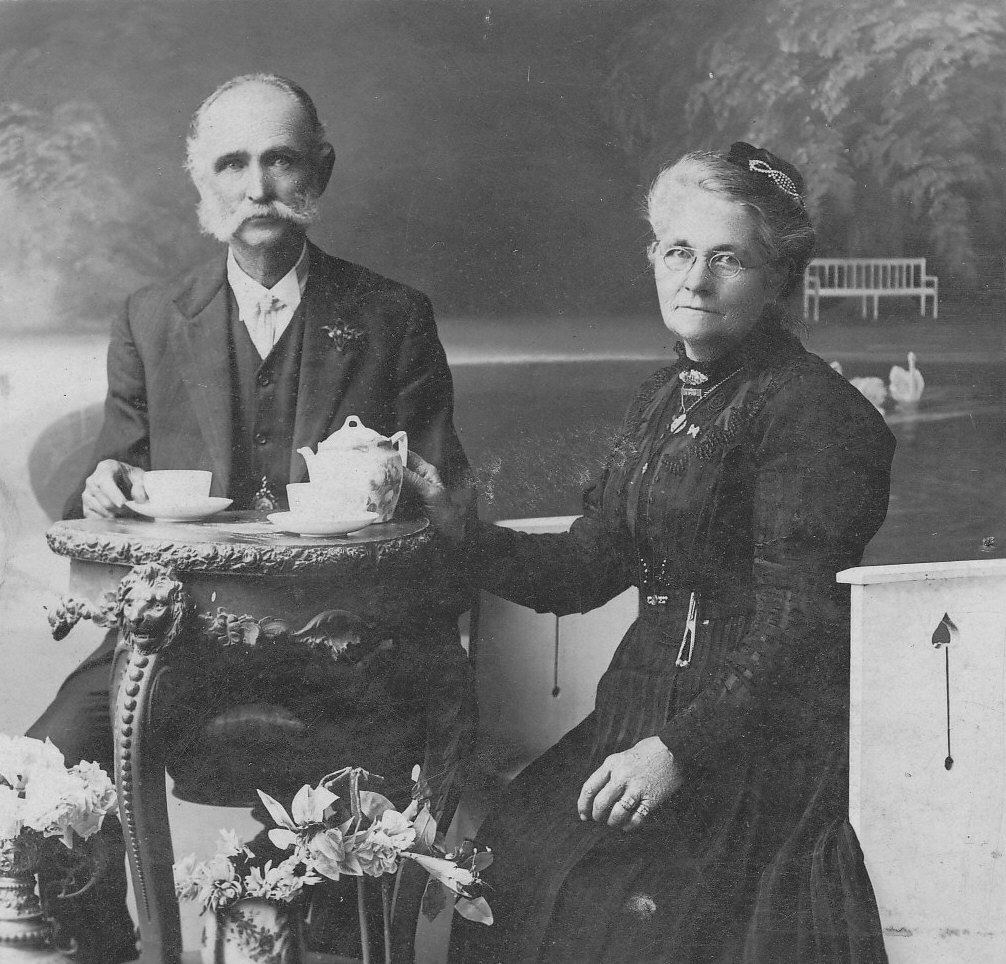 My son was married yesterday so my thoughts have been all around weddings. So for my first Trove Tuesday post in a while I looked for weddings on my mother's side of the family. Mum's cousins were all much older than her and some of them even married before she was born. Mum was the last of 10 children and her father Henry Price was the 6th of 10 children so there were lots of cousins. When I first...