Posted | 0 Comments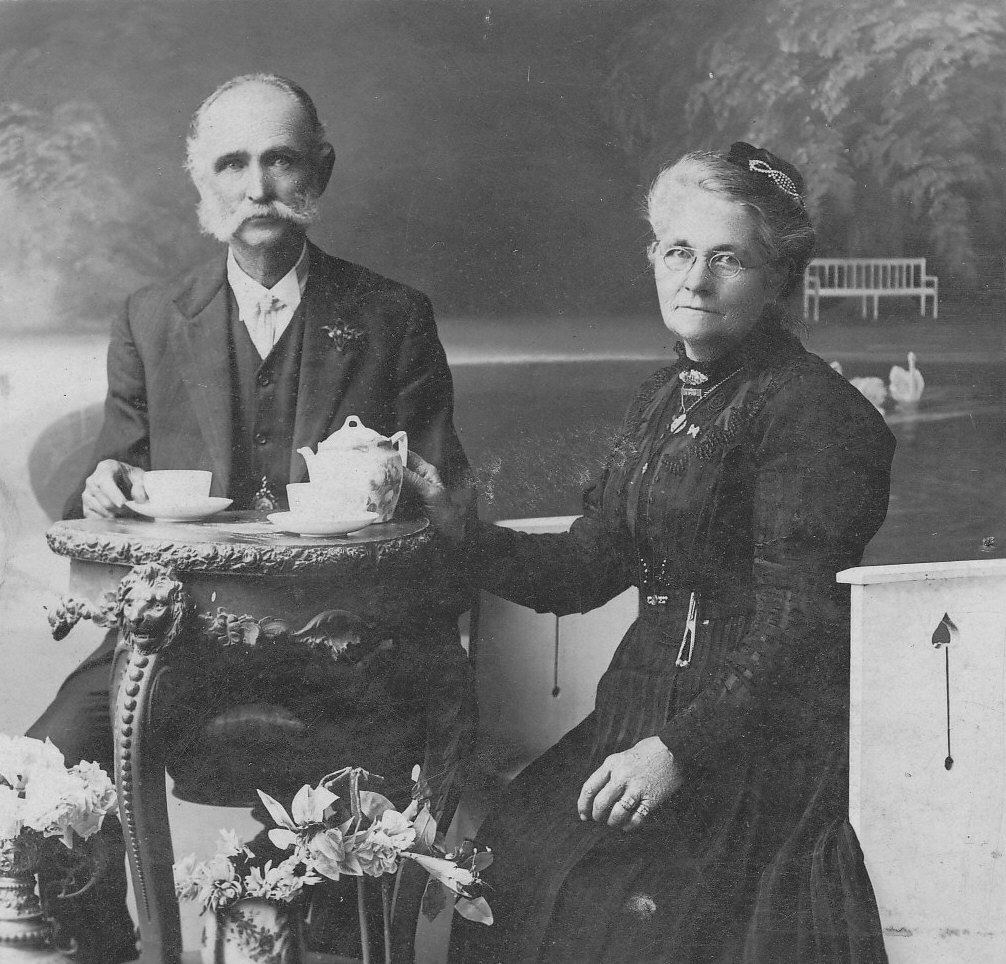 My son was married yesterday so my thoughts have been all around weddings. So for my first Trove Tuesday post in a while I looked for weddings on my mother's side of the family. Mum's cousins were all much older than her and some of them even married before she was born. Mum was the last of 10 children and her father Henry Price was the 6th of 10 children so there were lots of cousins. When I first started tracing the descendants of Thomas and Elizabeth Price back in the late 1970s, quite a few of Mum's Price cousins were alive and we corresponded over the years. Therefore, I have lots of names and dates but few family stories. For this post I am just looking at Henry's older brother Thomas Price. He married Agnes Pope and they had five children, two of whom were daughters. Clara Price married R C (Dick) Watters in Bowen on 23 December 1925. Her father Thomas Price gave her away and her sister Ethnee was the bridesmaid. The report in the Townsville Daily Bulletin on 29 December 1925 gave a detailed description of the bride's outfits on the day. Clara wore 'an ivory mariette dress heavily beaded in crystal beads over a satin slip with a veil arranged in mob cap style and a shower bouquet of arum lilies and maiden hair fern'. The reception was held at Stablers Café and the honeymoon was spent at Yeppoon and Clermont. Clara's travelling outfit was 'a grey de fleur crepe de chine dress richly beaded in red with red hat en suite'. There was more than one reference to the wedding and it is important to look at them all because the information may vary. For example, The Daily Mail (Brisbane) gave the bride's full name as Clara Bessie Price and she was the eldest daughter of Mr and Mrs Thomas Price of Collinsville. The bridegroom was Roy Carroll Watters, youngest son of Mrs M Watters and the late Mr J Watters of Clermont. The additional information was full names, parents' names and where they were living or if they were deceased. This all helps to complete the family structure. A search for a report on Ethnee's wedding to Harold Dunlop was unsuccessful. However, I did discover that her eldest child,...
Read More
Posted | 3 Comments
Unlock the Past held a genealogy and local history two day seminar in Perth on 8-9 June 2018 at the State Library of Western Australia. Friday's program started with a comprehensive talk on Immigration to Australia by Kerry Farmer. This covered everything from the arrival of convicts, free settlers, emigration schemes and certainly gave the audience  lots to think about. In the break someone said that their ancestor still 'swam' and I think there will always be those arrivals for which no records survive. I was meant to be the next speaker but as my luggage had been 'misplaced' and I was still seeking it,  Kerry stepped in and did her afternoon talk. This was Finding Historical Photos Online and I did manage to catch part of this session. Kerry covered sites such as History Pin, Flickr, Pinterest, ArchivePix, the National Archives of Australia's PhotoSearch, Australian War Memorial, Facebook, Royal Western Australian Historical Society, You Tube and Google Images. Images of places show where our ancestors lived and what it was like in that community. If you are lucky there may even be images of your ancestors online as people blog their family stories or attach photos to online family trees. Finally Kerry also said to check copyright, acknowledge sources and to record the source of the image. Then there was a coffee break and fortunately the State Library has its own cafe so we didn't have to venture far for a nice cup of coffee. It was also a chance to check out the exhibitors including the Western Australia Genealogical Society (WAGS) which now has a business name Family History WA, VicGUM, and Gould Genealogy & History and their impressive range of Unlock the Past research guides and the new handy guides. Anthea seemed busy with book sales over the two days and I think Alan also fielded a few questions about the Unlock the Past genealogy cruises. Kerry then did her final talk for the day on UK Records – English & Scottish BMD and Census & Valuation Records. Again a wide ranging talk with most of the sites mentioned familiar to me. These included the UK GRO, FamilySearch, Genuki, Dusty Docs, Scotland's People, The Genealogist (especially if you have non conformist families), Ancestry, Findmypast and MyHeritage. Be wary of transcripts and always...
Read More
Posted | 0 Comments

This is the latest book covering the adventures of fictional forensic genealogist, Morton Farrier by UK author Nathan Dylan Goodwin. It combines the short story of The Suffragette's Secret with the full-length novel The Wicked Trade. A lovely double dose of Morton Farrier! Usually when I finish one Morton Farrier adventure I want to read another one straight away – my wish was granted. The Suffragette's Secret is the story of a militant suffragette who is the great...