Posted | 4 Comments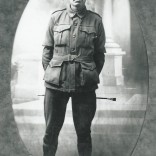 Back in December 2009 I wrote a blog post 50 Australian Websites for Family History and it is interesting to see what has changed in just nine short years. Most are still there, some have changed names, some have disappeared or been absorbed into other sites and of course, there is even more content online today. I ended that post with perhaps there should be a Top 100 list. Now my thoughts are that the list should be shorter, not longer. What Australasian websites could I simply not do without? Or should the focus be narrower and only on one state or territory? Whenever you compile a list you automatically start to leave things out. My students at U3A know that I am always talking about big ponds and little ponds. Do we search in the megadata bases (big ponds) and hope to narrow down to the right ancestors or do we search in little ponds where the results are smaller but more likely to be correct, assuming of course our ancestors swam in that little pond? As a disclaimer, I am not being paid in any form to include a website on this list. They are simply my own favourite sites, grouped together by broad subject. Archives As a former archivist I simply must include my favourites with free digitised records online. Archives New Zealand – some digitised images also available through FamilySearch Public Record Office Victoria – some digitised images also available through Ancestry and FamilySearch State Archives & Records New South Wales – some digitised images also available through Ancestry Tasmanian Archive and Heritage Office BDMs Most states have their indexes online to search free and the cost of images/certificates varies. My favourites are: Queensland – once payment is made you can download the image and keep researching Tasmania – digitised free access up to 1900, it does not get any better than that Victoria – once payment is made you can download the image and keep researching Cemeteries (Tombstones/burial records) A popular area and the growth of online resources in this area over the last ten years has been fantastic. I will just include portal sites and there are lots of little ponds if you know where your ancestors died. Most of these include records submitted by volunteers and you...
Read More
Posted | 11 Comments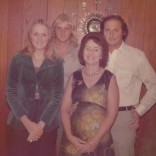 Since 1977 I have been tracing my family history through the more traditional methods. Buying certificates, using archives and libraries and perhaps most importantly talking to the 'oldies' and learning what they knew about our family. By 2015 I thought I knew it all – I'd uncovered lots of family skeletons, discovered their crimes, their secrets and all the hardships along the way. I didn't think there were any surprises left. Then along came Ancestry DNA in 2015 with the chance of learning more about my ancestors and the opportunity to discover and connect with new, more distant cousins. Back then I couldn't see what more I could learn about my own family, but I did think that DNA could become an important genealogy resource for some people. In fact, over the last three years it has changed the face of genealogy and now everyone is doing it. But back to my story in 2015. My results arrived, and I couldn't believe what I saw. So I sat on the results, asked some discreet questions and then stewed on the results some more. Finally, I went and saw my mother and told her I had taken a DNA test. The look on her face said it all and I realised that for the nearly 40 years I had been researching my family history, my family had lied to me. Yes, I was my parents' daughter, but my father was not the biological son of my grandfather. Granddad (the only one I ever knew) was of Norwegian descent and there should have been some Scandinavian DNA in my results and there wasn't (had he been English or Irish I wouldn't have suspected anything so quickly or not until I tried to sort out all those unexplained matches). In 2018 I finally asked Dad's 'cousin' to do an Ancestry DNA test which he willingly did, and we didn't match. So it was all true, Granddad was not Dad's biological father. It turned out everyone knew but me and even after my grandmother and my father died back in 1996 and 1997, my mother still didn't think I would want to know. Yet 25% of my family tree was incorrect and there might have been other relatives out there who could have told me more about that...
Read More
Posted | 1 Comment

Today's Trove blog post is revisiting some earlier research. My great great grandfather John Finn was charged, and finally acquitted,  of arson in 1903. Back in the 1980s when I first discovered this family scandal, I searched the Brisbane Courier and the Truth on microfilm at the State Library of Queensland. While the Courier only had the bare facts, the Truth did a full page with illustrations, including sketches of John and his daughter Mary, my great grandmother....