I am participating in Amy Johnson Crow's 52 Ancestors in 52 Weeks blog challenge.
How to interpret this week's theme puzzled me at first. But then I thought of the recent research I have been doing on my great grandfather Herbert William White. He was the only one of his family to emigrate to Australia. In the past my focus has always been to trace all the relatives in Australia but not back 'home'.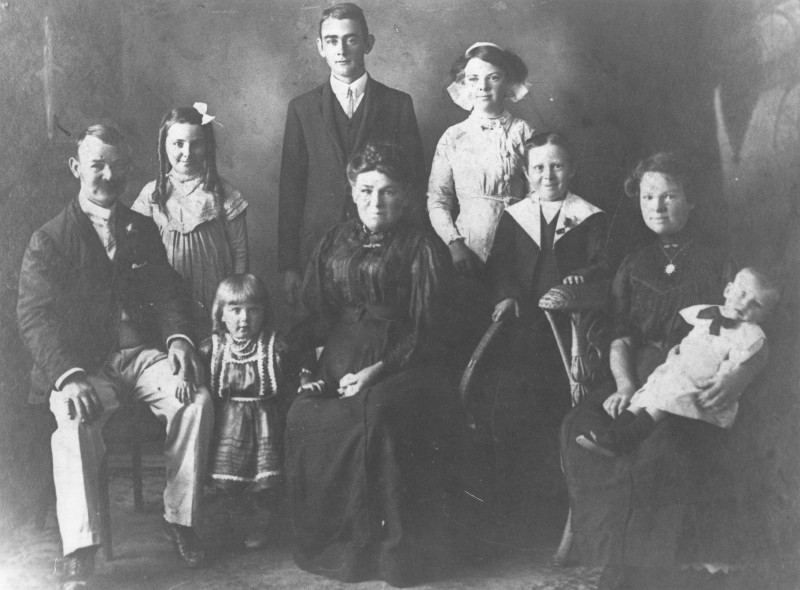 After doing a DNA test I am now trying to trace living cousins in the UK to make more sense of those DNA matches.
Herbert was the third child of ten and I know from a personal letter that he was still in touch with his older brother Robert at the time of their mother's death in 1915. The letter explained where they had buried her in the local churchyard. Some years ago, a local person took a photograph for me.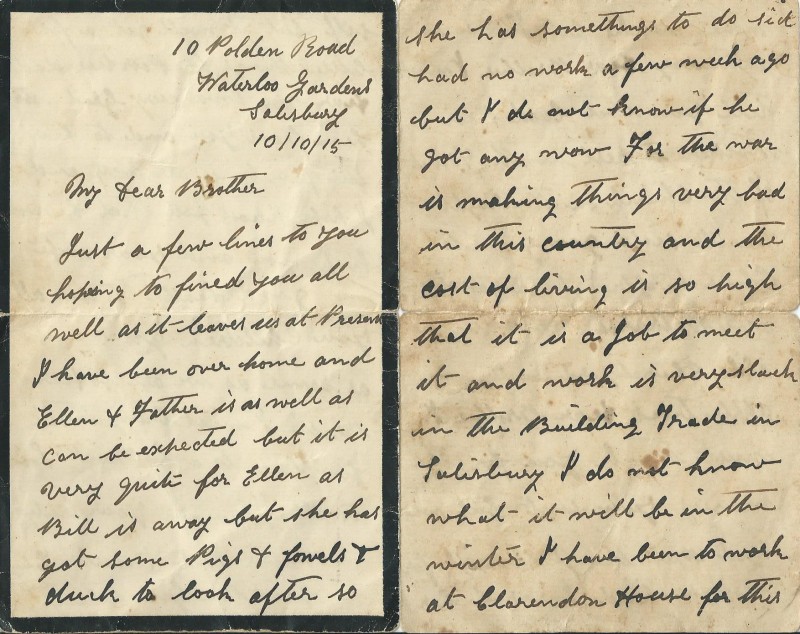 This post then is about branching out my maternal White ancestors.
Robert White born 1831 in Farley, Wiltshire married Emma Titt in 1858 in West Dean, Wiltshire. They had ten children, all born in Farley:
Ellen White born 1859, married 1891 to William Hyman. They did not have children. Ellen died in 1949.
Robert James White born 1862, married 1889 to Elizabeth Maslem. They did not have children. Elizabeth had a daughter Bessie Maslam prior to her marriage to Robert. Robert died in 1940.
Herbert William White born 1864 emigrated to Queensland, Australia. He married Dorcas Trevaskis in Charters Towers and they had 8 children, 5 daughters and 3 sons. One boy was killed in a fall from a horse, another never married and the son who married only had two daughters. The surname White was not carried on in Australia. Herbert died in 1924.
Sidney Joseph White born 1866, married Alice Cooke in 1911. It is believed they had three children. Sidney was a widower at the time of the 1939 Register.
Louis John White born 1869, married 1895 to Fanny Sophia Francis. They did not have children. Louis died in 1938.
Margaret Fanny White born 1871, married 1896 to Henry Ernest Andrews. They had one son Ernest Leonard Andrews. Margaret also had a daughter Cora Winifred White prior to her marriage to Henry.
Newton & Edwin White, twins, were born on 14 May 1874, baptised on 19 May and buried the same day, just under a week old. That must have been an incredibly sad time for the family.
Edna Louise White born in 1875, married 1901 to Benjamin Wendon. They had one son Robert James Wendon in London. Benjamin died in 1945 and Edna in 1958, both in London, Middlesex.
Emmeline White born 1877, married Arthur Edward Hyman. They had five children – Roland William, Stanley Arthur, Sidney Harold, Henry Stewart and Clarice Helen. Arthur died in Cambridge in 1951 and his wife Emmeline the following year 1952, also in Cambridge.
One of the things I noticed was that Herbert and his wife Dorcas Trevaskis named several of their children after his siblings in England. They had a son Sidney Herbert; a daughter Margaret and my grandmother was Alice Emaline. Given names and surnames as middle names can often held identify the right family, especially if it is a common surname.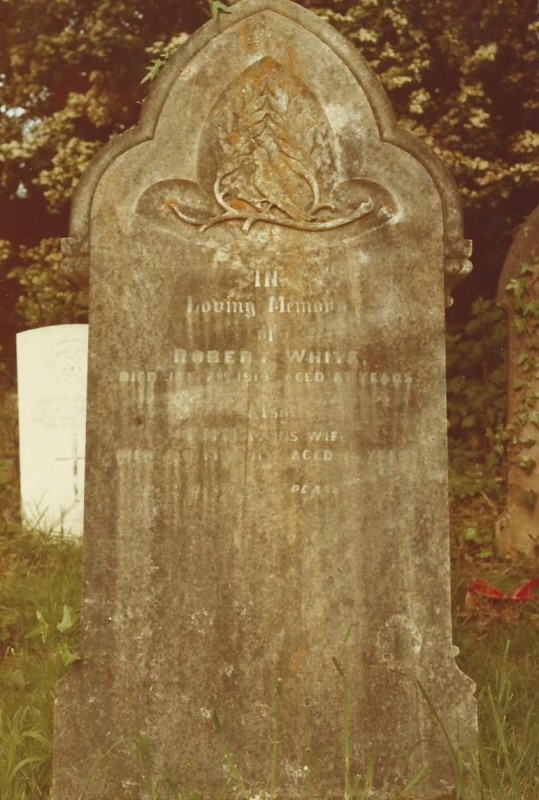 Other family features included two sisters Ellen and Emmeline married two brothers – William and Arthur Edward Hyman.
Three of the siblings, Ellen, Robert and Louis did not have children from their marriages. Margaret only had two children and Emmeline had five children.
The concept for this blog post was branching out but just because a set of ancestors has ten children, that does not necessarily mean lots of descendants.
This was a more challenging exercise as it was looking at more recent records. It was perfect for having a look at the recently released 1921 UK census on Findmypast. I also used the 1939 Register to try and trace the younger generation. Now to start thinking of Week 6 as I don't want to drop too far behind.