How can I assist with your family history research?
Welcome to my website.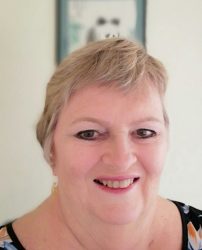 Shauna Hicks History Enterprises specialises in local and family history research. I present seminars and workshops, provide mentoring  and conduct research for clients. I have published a range of research publications. Established in August 2009, the business assists people in researching their own family and community histories.
In July 2011 I started an online blog Diary of an Australian Genealogist to record my own research (both here in Australia and overseas), and to report on genealogy events .
For all my latest news on genealogy and family history around the world, please sign up to my free enewsletter Genealogy Update with Shauna Hicks.
Follow me on Twitter, Facebook and Instagram
Connect with me on LinkedIn
Testimonials
In July 2020 I was the guest speaker at the DNA Special Interest Group of the Genealogical Society of Queensland's monthly meeting. I was delighted to see the feedback published in the GSQ e-NEWS, August 2020.
Shauna Hicks was our special guest presenter this meeting and did a talk titled 'Looking for Grandad & Who Was That Woman?'. We had some great feedback from members including 'Thanks so much Shauna, such an interesting journey'; 'Terrific presentation Shauna, thank you'; 'Excellent detective work using a wide range of sources'; 'Thank you for the presentation, Shauna. You've done a great amount of detective work' and lots more comments!
I tutored two classes at the U3A, Bribie Island – Advanced Family History and Writing Family History. It is always pleasing to see the finished family history stories of the students and to receive their feedback.
(note personal details have been deleted)
I sent my creative writing story …… to my cousin. ……  I wanted you to know that I have actually done the corrections to my work and that it has had such an impact on one family member.  …… I wasn't expecting that my story would get such an emotional response.  So Shauna, thank you for the opportunity.  And for my cousin …… she's learnt a bit more about her family, who she never knew. And if you hadn't held your creative writing class, I'd never have thought to tell some of the stories. So it's been invaluable. 
Kerry B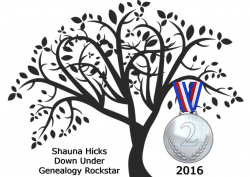 Between September 2014 and September 2016 I was honoured to be included in John Reid's Genealogy Rockstars list for Australia and New Zealand. I was awarded Gold Medallist in 2014, Bronze Medallist in 2015 and Silver Medallist in 2016.
Michelle Patient (a New Zealand genealogist) did this lovely badge to mark the occasion.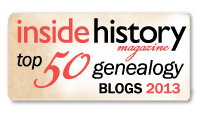 In 2013 I was honoured to have my blog Diary of an Australian Genealogist listed in Inside History Magazine's top 50 genealogy blogs. Inside History ceased publication and Traces Magazine has taken its place.
Diary of an Australian Genealogist has been selected for permanent preservation by the National Library of Australia in their Pandora web archive.