Posted | 1 Comment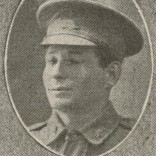 Since 2011 the Central Auckland Research Centre has been issuing the Trans Tasman ANZAC Day Blog Challenge. Each year I take part and focus on one of my military ancestors. This year I am revisiting a family that I first wrote about for ANZAC Day 2013. Read the original post here. Why repeat a challenge on the same family? Back in 2013 I had no photographs of either Robert Finn,...
Read More
Posted | 2 Comments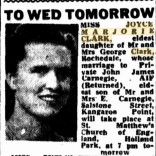 Today has been an incredibly exciting Trove Tuesday. I picked my Carnegie family and in particular my great uncle John James Carnegie because I only had scant details on this family. I knew he died as I have a funeral notice but sadly no date and it is too recent for Trove. The funeral notice mentions that he was a Rat of Tobruk but I have never been able to find his army dossier....
Read More
Posted | 0 Comments

My Australia Day tribute this year was to Herbert William White – read...