Posted | 0 Comments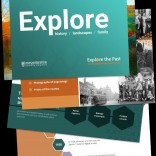 I was unexpectedly asked to review this new eguide Explore History Landscapes Family published by Worcestershire County Council. It is 73 pages on researching at the Worcester Archive and Archaeology Service and available to download for £6.  The Archive offers fee based services including digitisation (no more waiting for photocopies in the mail), a research service and an...
Read More
Posted | 2 Comments
For the 6th consecutive year Jill Ball is asking bloggers to contribute to this  challenge. As a regular participant it is an interesting exercise as I usually find that I have done more than I think during the year. Anyone can take part  by responding to the following statements/questions in a blog post. Write as much or as little as you want or answer just a few questions. Once...
Read More
Posted | 2 Comments
The Queenslander Cot Fund was set up by the newspaper The Queenslander to...