Posted | 0 Comments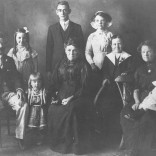 For Australia Day this year I am writing about my great grandfather Herbert William White, born in the parish of Farley in Wiltshire, England in 1864. He was the son of Robert White and Emma nee Titt and had nine siblings. Herbert immigrated to Townsville, Queensland in 1883 and as far as we know, no one else from his family came out to Australia. We know from a surviving letter...
Read More
Posted | 1 Comment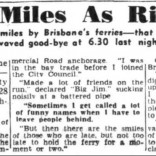 Trove Tuesday blogging has been happening for years but I have never participated in the challenge before. So in 2016 I thought it was time I did at least one Trove Tuesday post a month. Hopefully more but at least this is a start. Today I finished up a talk that I am giving on the Unlock the Past 10th genealogy cruise next month and James Carnegie, my great grandfather, is one of...
Read More
Posted | 0 Comments

This personal genealogy blog challenge is to stimulate my own genealogy...