Posted | 0 Comments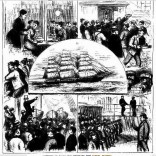 My great grandparents Thomas and Elizabeth Price arrived in Sydney on the Samuel Plimsoll in 1878.  As a newly married couple from West Bromwich in Staffordshire, they were embarking on the adventure of their lives in a new land. They had ten children in various parts of New South Wales and Queensland, finally settling in Charters Towers. Years, more like decades ago, I found a...
Read More
Posted | 0 Comments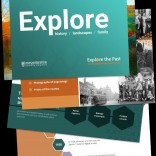 I was unexpectedly asked to review this new eguide Explore History Landscapes Family published by Worcestershire County Council. It is 73 pages on researching at the Worcester Archive and Archaeology Service and available to download for £6.  The Archive offers fee based services including digitisation (no more waiting for photocopies in the mail), a research service and an...
Read More
Posted | 2 Comments
For the 6th consecutive year Jill Ball is asking bloggers to contribute to...