Posted | 4 Comments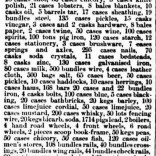 This blog challenge is to stimulate my own genealogy blogging efforts in 2014 by focusing on a different kind of genealogical record each week. I wanted a challenge that reflected my own archival background as well as my own genealogy interests and there are probably lots of other records that I could have included. The challenge has an Australian focus but most of these records...
Read More
Posted | 1 Comment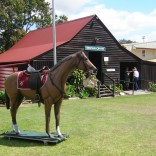 Angling for Ancestors was a two day seminar organised by the Gold Coast Family History Society and held at the Bicentennial Community Centre at Nerang. Day one was talks and displays while day two was visits to local museums and heritage centers. Over a hundred people enjoyed some great talks and spent time at the various display stalls around the seating area at the venue. The...
Read More
Posted | 0 Comments

52 Weeks of Genealogical Records in 2014 This blog challenge is to stimulate...