Posted | 0 Comments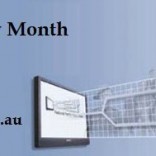 As voluntary coordinator of National Family History Month, I arrange to put events up on the NFHM website, liaise with sponsors, organise and manage the sponsors prizes giveaways, arrange the launch and promote NFHM through talks and a variety of social media platforms. This year has been a little more challenging as I had a fall in July and fractured my right elbow which required...
Read More
Posted | 0 Comments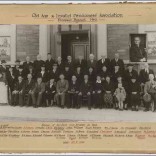 This personal genealogy blog challenge is to stimulate my own genealogy blogging efforts in 2014 – 2015 by focusing on a different kind of genealogical record each week. I wanted a challenge that reflected my own archival background as well as my own genealogy interests and there are probably lots of other records that I could have included. The challenge has an Australian...
Read More
Posted | 0 Comments

This is a reminder that regional delegates from areas beyond south-east...