Posted | 0 Comments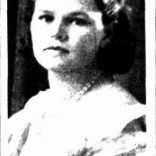 For today's Trove Tuesday I went looking for my mother's sisters. Mum was the youngest of 10 children and was only a small child aged under 10 when her four sisters married in the late 1930s. Mum had more in common with her nieces than her sisters. So could Trove provide information on Mum's sisters. Thanks to the digitisation of the Brisbane Telegraph I was able...
Read More
Posted | 0 Comments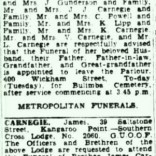 Most family historians look for funeral notices as they provide information on close relatives such as a person's address, names of children and sometimes where they live if not local, married names of daughters, and sometimes even grandchildren's names. Occasionally we might get other information such as military service, employment, membership of sporting groups and...
Read More
Posted | 0 Comments

When I attended the NSW & ACT Association of Family History...