Posted | 0 Comments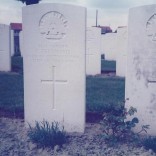 Each ANZAC and Remembrance Day I like to do a tribute to one of my military ancestors. Frederick Trevaskis was a distant cousin (my great grandmother Dorcas Trevaskis was his aunt) and in the centenary year of World War One it is fitting to dedicate this blog to him. Frederick Trevaskis was the son of William and Louisa Trevaskis and was born in Charters Towers in 1891. He had...
Read More
Posted | 0 Comments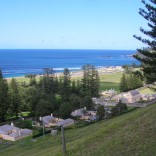 This was an Unlock The Past event held on the historic and picturesque Norfolk Island, an Australian territory in the Pacific. Australians with convict ancestry may have had an ancestor or two who were sent to either the First Settlement 1788-1814 or the Second Settlement 1825-1856 – brief outline of history here. This conference was mostly about the history associated with...
Read More
Posted | 0 Comments

This was a different type of cruise to what I had been on previously. As a...