Posted | 0 Comments
This is the second blog post on my attendance at the Waves in Time Conference on the Sunshine Coast in May 2019. Read Part 1 here. Part 2 looks at the Conference over Saturday and Sunday. With the exception of the Keynotes, there was a dual program on both days. This obviously meant having to decide which session to attend. However, all speakers were asked to provide a handout and this was given to attendees on a USB. First keynote speaker was Dr Richard Reid (author of many Irish books) who spoke about the importance of personal family papers and the stories they tell. He also reminded me that I should should again Patrick O'Farrell's Vanished Kingdoms: Irish in Australia & New Zealand. A quick check of my local library catalogue said no copy held and a wider search showed only three copies in Queensland – one in the Brisbane City Council libraries and two in universities in Brisbane and Townsville. My next session was Cara Downes from National Archives of Australia talking about the Chinese in Queensland. There are lots of digitised files and photographs for Chinese families as the White Australia policy meant that these families were documented especially if they were coming into or returning to Australia. There is a published guide Chinese Australian Journeys free to download from the website. Marion McKenzie spoke about After the War using the Oxley Chelmer area of Brisbane as a case study. She also touched on the flu epidemic which coincided with the return of many soldiers who were then quarantined. Settling back home was often difficult and there were employment and soldier settlement schemes to help them. There is also the National Archives of Australia online exhibition 1918 A Different Life. For something completely different, Liesl Harrold's Can I Map That? demonstrated how you can use Google Earth Pro to help interpret documents and gain a clearer understanding of what happened. Her example was a death by drowning and my mapping the various witnesses from their depositions she could plot where the person must have fallen into the creek. Fascinating. Louise Coakley was the second keynote speaker talking about DNA which was just another record source to be combined with other sources. Although it has had a tsunami type effect on research in...
Read More
Posted | 0 Comments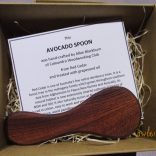 After two years of waiting and planning, the 3rd biannual History Queensland family and local history conference is over. Waves in Time was a wonderful conference thanks to the extensive planning by Caloundra Family History Research and History Queensland. The venue was great, catering amazing, tasty and plentiful, speakers interesting and lots of tempting exhibitors to pass the time in between. Plus we got to catch up with old geneabuddies and make new ones. I even won a raffle prize (bottle of wine) and technology only failed once but more about that later. It was three days of full on family and local history so this blog post is in two parts. I arrived Thursday afternoon and settled into my motel as I didn't want to trust the highway traffic on a Friday morning. Plus I was first speaker at 9.30am so better to arrive relaxed then frazzled by the rush to get there. When I arrived on Friday morning an hour before the door opened, I was lucky to get one of the last car parks closest to the venue and was surprised to see lots of people already milling around the front. A free public family history fair before the conference is a wonderful initiative and certainly was popular with the locals. I know some even drove up from Bribie for the day. Sneaking in the exhibitors entrance, I was able to check out the stage area, make sure my talk was loaded and ready to go and make friends with the tech guys. The registration desk was kept busy and I collected my name tag and conference satchel. The auditorium was huge with lots of seats which quickly filled as 9.30am approached. There were five free talks in the morning and three paid sessions in the afternoon. My talk was on  Tips & Tricks for Beginners and I answered quite a few questions after the session and over the next two days. The presentation is on the Resources page of my website, scroll down to Presentations. The conference committee chose a uniquely Queensland gift for all speakers. Paul Parton from FamilySearch was next and there is always something new to learn about the FamilySearch website and resources. Paul highlighted how to use the catalogue, not just the search option as there...
Read More
Posted | 0 Comments

I  am a proud ambassador for the upcoming Waves in Time conference on the Sunshine Coast. Ambassadors are doing a series of blog posts on speakers and sponsors to help promote the conference and get the excitement going. My sixth and final speaker interview is with Barb Toohey from Canberra. We have asked her a set of questions to learn more about her interest in archives and history. Questions are in italics. I wonder if you could tell us a...