Posted | 0 Comments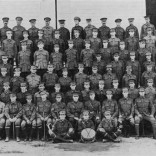 As usual I am participating in Kintalk's Trans Tasman ANZAC Day blog challenge. This year my tribute is to Alexander Thomas Davis my first cousin three times removed who saw service in World War One and died of wounds shortly after arriving back home. Alexander was the son of Charles Brandon Davis and Clara Stanley Carnegie and was born in 1892 at Toorbul, on Pumicestone...
Read More
Posted | 2 Comments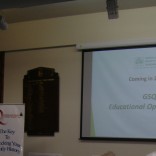 On Saturday I attended the Colleen Fitzpatrick seminar co-hosted by the Queensland Family History Society and the Genealogical Society of Queensland in Brisbane. Colleen gave three talks and there was a morning tea break. The venue was St Joseph's College, there was lots of parking available and it was central to most areas of Brisbane. What I also liked was that there was a...
Read More
Posted | 3 Comments

At the weekend I traveled to Maryborough (QLD) to give three presentations to...