I  am a proud ambassador for the upcoming Waves in Time conference on the Sunshine Coast. Ambassadors are doing a series of blog posts on speakers and sponsors to help promote the conference and get the excitement going.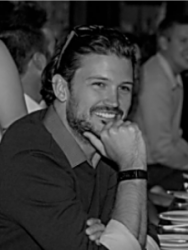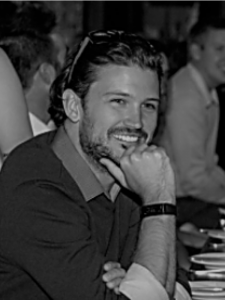 My second speaker interview is with Jason Reeve from Ancestry. We have asked him a set of questions to learn more about his interest in archives and history. Questions are in italics.
I wonder if you could tell us a little about your background?  Are you a genealogist, researcher, historian or representing your organisation?  
I represent Ancestry. My background is actually 'Information Technology', but I have a great passion for Family History and it led me to working with Ancestry.
How has genealogy/family history/history/heraldry improved or changed your life?
I was able to connect with dozens of extended family members who lived ' just around the corner'. I have a much larger, more connected family across Australia and the world as a result and I'm truly grateful for that.
What do you love most about genealogy/family history/history/heraldry? 
I love the passion. When you're involved with family historians, the passion is clear and powerful. Everyone is working towards the same goal – understanding their story. That shared journey we're all on creates a powerful community which is an absolutely please to be a part of.
Have you attended a History Queensland Conference in previous years? 
Yes, I've come along each year since working with Ancestry. I find it an excellent event with great speakers and lots of engagement.
What are your key topics for the Waves in Time Conference?
As usual, I'll be speaking about using Ancestry & AncestryDNA for your family history. I keep it simple and easy for people to follow so that you can learn some quick tips to enhance your family history research.
How do you think your topic/s will help the family & local historians at the Waves in Time Conference?
I hope my talk will help improve the way the attendees interact with the Ancestry website and ultimately that they have a more enjoyable, more successful experience when using Ancestry to research their family history story.  For those new or unsure about the AncestryDNA product, I seek to simply explain what it is, how to take the test and what to do with the information you're provided with.
What do you think are the benefits of attending a large conference like this, for you personally and for others attending?
Everyone who attends is on their own personal journey of discovery. A large event like this allows people to seek out the resources and guidance they need to help them take the next step. Novice or experienced, and event such as this caters to both.
Do you have a favourite piece of advice or a tip or trick you can share with conference attendees?
I do! Brick wall? Keep searching, weekly. On as many platforms as you can and in as many ways you can. Simply changing a single work in your search may surface the result you're looking for! Or maybe just this week, we've launched a new collection that will solve your mystery. Just keep looking!
Is there somewhere we can connect with you online?
Ancestry has both a Twitter and Facebook account – send us a message any time!
https://www.facebook.com/AncestryAUS/
https://twitter.com/AncestryComAu
If you could pick one new project to do, what would it be? (Assuming no funding issues)
I would go on a headstone preservation mission! Saving, restoring and future-proofing the headstones of our earlier pioneers and ancestors!

Thanks Jason for those answers and we all look forward to catching up with you in person at the Waves in Time conference in May.
As an Ambassador I receive a free registration in return for promoting the conference in various social media forums and on my website and blog. In addition I am also giving a free talk at the Friday Fair which is open to the public and free. More details on the Waves in Time website.