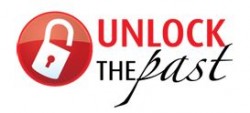 Regular readers will know that I flew to Auckland New Zealand on 18 November for the  Unlock the Past history & genealogy cruise with a Scottish Irish theme. Throughout the trip I maintained a daily account of the genealogy sessions as well as the onshore excursions and shipboard life. They weren't sent every day due to no affordable internet  for most of the time at sea but whenever I could use my Australian or New Zealand modems I sent out updates.
These can be found on this website in my SHHE Genie Rambles blog (more the genealogy session reports but not always) and also on my Diary of an Australian Genealogist blog (more the shipboard and onshore activity as well as a few genealogy sessions held on the days we were in port).
Fourteen days is a long time for a conference and I had wondered if it would be too long. Our earlier cruise was only seven days and I felt that was too short. The other change was evening sessions as well as day sessions and I had thought people might not attend given the other ship attractions. I was wrong on all counts – the fourteen days flew past and attendance at all sessions, day and evening remained strong right to the end.
There were also a lot of onshore days and these were exhausting as you tried to make the most of the time ashore, usually shopping, visiting local museums and other attractions. Shuttle buses, often free, or reasonably priced, took tourists from the wharf area to the CBD areas of the various ports. These all ran like clockwork and we never found ourselves waiting long for a shuttle in any port.
I attended most of the sessions on board ship unless I had heard it previously at an onshore seminar and I missed some due to time mix-ups. Overall I learnt heaps from the various speakers who often overlapped and complemented each other as they reinforced various aspects of Scottish Irish research. I have a notebook full of ideas, suggestions, and URLs to follow up.
As well as the Scottish Irish talks, other speakers gave a wide range of talks and these I reported on at the time (see above links) and there was something for everyone. I especially liked Rosemary's talks on the subscription databases such as Ancestry, FindMyPast UK and FindMyPast Australasia, The Genealogist and also MyHeritage as her talks broadened my expectations of what you can find or do with these sites. It's often not as expensive as we might think especially if you get lots of information and I've especially found this with Scotland's People. It's much cheaper than buying Australian certificates!!
I also gave eleven talks and received quite good feedback during the cruise which was nice. The Help Desk area was always busy and I had lots of sessions with people one on one to discuss their brickwalls or more simple queries. When we were within internet range, I also did some searching to see if I could actually solve some of these issues. I had some small success on a few and managed to find some things they hadn't found. In the process, I also managed to locate Max's mother's RAAF file in the National Archives of Australia so now we are waiting to receive a copy once access clearance is organised. On a negative note, I am surprised (still) by people who don't buy certificates – sometimes that is the easiest way to knock down a brickwall.
What didn't I like? These were mostly specific to the Holland America ship Volendam and I was shocked to find that there was smoking in the Casino which was right next door to the Hudson Room where a number of our talks were held. You also had to walk through the Casino to get to the other end of the ship and it was also next door to a lot of the shopping areas of the ship. It was not an enclosed area so smoke did drift out into these other areas depending on how many were smoking. Most of the Australians I spoke to found this annoying as we are now so used to no smoking in public areas.
Another difference was the food which was American/Canadian in focus rather than the British food we had on the Pacific Dawn. Although by the end of the trip I noticed at the breakfast buffet there were three kinds of bacon – crispy (and I do mean crispy), Canadian and what I can only describe as more Australian style. Eggs were over easy (and we needed a translation) but the omelettes were divine. Lots of other differences but it was like being in the US rather than in the South Pacific.
Early on I discovered the Mexican style of food at the Terrace Grill on the pool deck and had lunch there many times but I didn't like the cheeseburgers or their pizzas which weren't like what we have.  Still when you travel overseas you do expect to eat different kinds of food but for some reason I wasn't expecting American style food although I knew it was a Holland American ship.
The other area that threw me was wine and often depending on where we were dining, we couldn't get Australian wines, only American or French. Although I will now confess a fondness for some of the wines from Washington State in the US. If you click on that link to one of the wineries I enjoyed, you will see that you have to declare that you are over 21 to enter the site (their legal drinking age is 21 yet our age is 18, another major difference if you are travelling with anyone between 18 and 21). We even tried a Budweiser (American beer) and if I am eating Mexican I do like a Corona!
The other thing I don't like is round tables of eight, they are too big for everyone to engage in the conversation even if they don't have hearing problems. We started out at the bigger tables but by the end we had settled nicely into rectangular tables of six which are much easier to hold conversations around without leaving anyone out.
I would also like cheaper access to the internet while on board and at sea. There must be ways for groups to do deals to access a cheaper rate. It would also be easier for speakers to help people if they could instantly show them a website or do a search with them rather than just outline what to do.
We had a disappointing end to the cruise, along with a few other genealogy cruisers, in that our prepaid ship to airport transfers didn't eventuate for reasons I still don't quite understand (I asked for a written explanation which I was told on the phone I would get but didn't) but Clean Cruising have refunded our money.
So really my biggest gripe was the smoking issue and that would probably put me off doing another cruise where smoking is allowed in public areas that are open to other areas of the ship.
From a genealogy perspective, I would be off on another one tomorrow if I could. I always enjoy myself listening to other speakers and talking with fellow cruisers about their genealogy issues. Often their problems make mine look easy!
The next Unlock the Past history and genealogy cruise is 10-19 February 2013 departing Sydney with visits to Noumea and Lautoka, Fiji (I was last there in 1976 so I expect it has changed somewhat). This is a difference cruise line again, the Royal Caribbean and the ship is the Voyager of the Seas and there are more days at sea which means more genealogy sessions with less interruptions for onshore visits .
At this stage I'm planning to be on the Voyager of the Seas although the international speaker or other speakers for that matter, haven't been revealed yet. For me genealogy cruising is an ideal combination – no housework, overseas travel and genealogy in an affordable package. Plus all that food and drink (I was pleasantly surprised to find  that I didn't put any weight on this trip, must be all the additional exercise, walking and stairs that I don't get at home)!
Now the long wait until February 2013 – perhaps I should check out some of the American genealogy cruises for 2012??
Finally I would like to thank all those who read my cruising blogs – it's great turning up somewhere and someone says 'loved reading about your cruise adventures'. It makes the effort of writing these blogs all the more worthwhile but don't just read about the next one – why don't you think about joining me and experience it all for yourself?