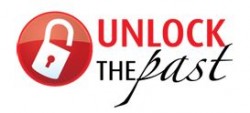 It was great to see so many people turn up for my talk At Sea Then and Now and I appreciated the feedback throughout the day as I kept running into other Unlock the Past cruisers (now easily identifiable by our lanyards and name tags). Also interesting to see how many others on board also ask about what we are doing – so many people seem to be doing genealogy or are interested in it.
Although I missed Chris Paton's session on Discover Scottish Family History (having heard it before) I know he has the URLs that he mentions on his website Scotland's Greatest Story so have a look there for some great resources and links.
After lunch Perry McIntyre's talk was a great introduction to The Convict Irish and I particularly liked Perry's approach of trying to get people thinking about why their ancestors did things and where they had come from and so on. She highlighted books published by Irish Wattle along with many others, Irish newspapers available via the National Library of Australia's E-Resources, her own book Free Passage: The Reunion of Irish Convicts and Their Families in Australia 1788-1852 published by Anchor Books Australia to mention just a few points.
Next was Rosemary Kopittke talking about government gazettes, police gazettes and education gazettes – all fantastic resources for finding out details on ancestors and relatives that you might not easily find elsewhere. There is a range of resources on gazettes on the Unlock the Past website under Resources including indexes and sample pages. Many of these gazettes are also included in FindMyPast Australasia as well.
Lynne Blake was next with an introduction to New Zealand research and I think she gets my koala bear award for putting the most information into any talk but unfortunately she ran out of time and many of her slides were just skipped through. It was really an hour talk but she covered all of the repositories and the various kinds of records you can use for researching New Zealand ancestors. I was particularly disappointed as she started skipping slides just as she came to military records and that was one area I did want to know more about.
Lynne also talked about the New Zealand Society of Genealogists and the Resources they have for members only. Cyndi's List also has a great list of New Zealand resources, many mentioned by Lynne.
Next was Jan Gow talking about how she uses Treepad to organise her genealogy resources and links and again as time was very short, only 30 minutes, she spoke very quickly and skipping through parts of the talk. What made it even worse was just towards the end the ship's sound system came on with the announcement about White Island coming up so that put an end to Jan's talk. I would like to hear it again but without the time constraints.
As White Island was so fascinating, I didn't make it back in time for Richard Reid's talk on The ANZACS: Australians at Gallipoli and Gallipoli Today or Perry's talk on Beginning Irish Research, both talks I wanted to hear. However, I'm not sure that people would have heard them very well as the ship's sound system continued to give out a history of White Island and a running commentary as we circled the island.
I'm writing this in my cabin at dawn the following day so haven't caught up with anyone yet to see how those talks went. Hopefully I will be able to get some feedback from those who did go.
For more on what happened at sea yesterday check out my Diary of an Australian Genealogist blog on Day 2 on board Volendam.