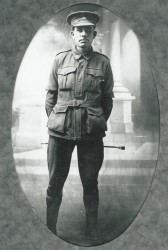 Each ANZAC and Remembrance Day I like to do a tribute to one of my military ancestors. Frederick Trevaskis was a distant cousin (my great grandmother Dorcas Trevaskis was his aunt) and in the centenary year of World War One it is fitting to dedicate this blog to him.
Frederick Trevaskis was the son of William and Louisa Trevaskis and was born in Charters Towers in 1891. He had three older brothers and one older sister and three younger sisters. At the time he enlisted in March 1916 he was 25, single and working as a stockman in Charters Towers.
Frederick embarked from Brisbane on board HMAT Boorara on 16 August 1916 for England and disembarked in Plymouth on 13 October 1916. He was then sent to France on 21 December 1916 on board SS Princess Clementina. He joined the 47th Battalion, 4th Reinforcements as a Private.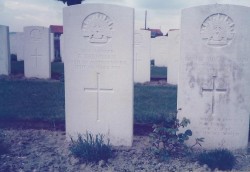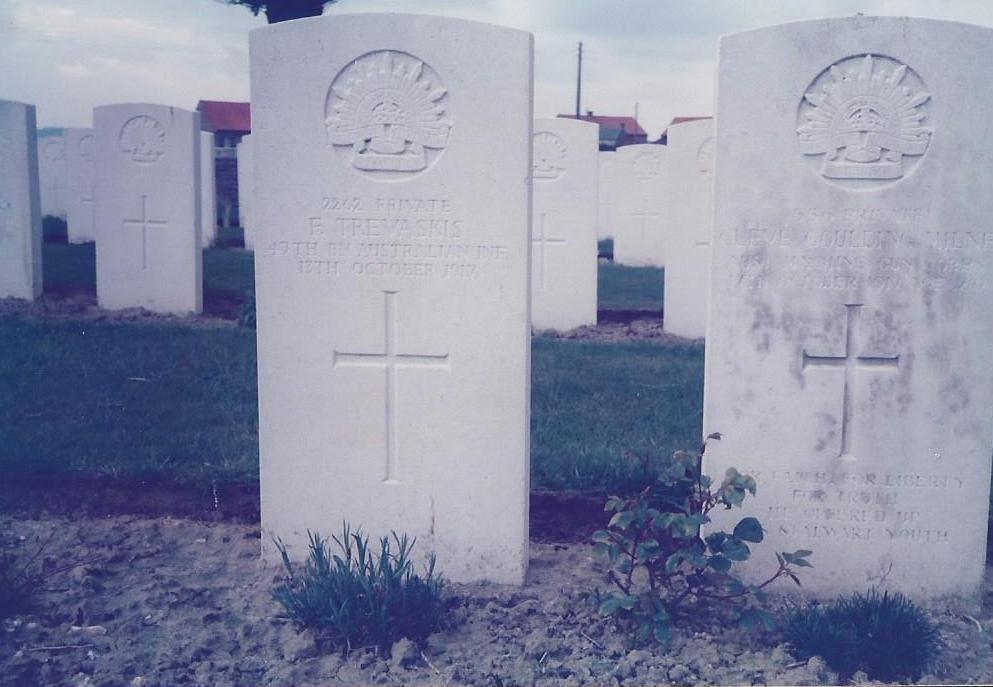 Frederick was killed in action in Belgium just under a year later on 13 October 1917 and is buried at Dochy Farm New British Cemetery in Belgium. Dochy Farm which had become a German strong point was taken by the 4th New Zealand Brigade on 4 October 1917 in the Battle of Broodseinde. The cemetery was created after the Armistice when isolated graves were brought in from the battlefields of Boesinghe, St Julien, Frezenberg and Passchendaele. It contains 1,439 burials with 958 of the burials unidentified.
For his war servic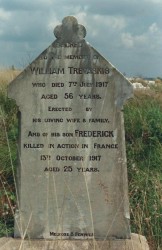 e on the Western Front Frederick was issued with the British War Medal and the Victory Medal.
Although he has a Commonwealth war grave tombstone in Belgium, his grieving family also placed a memorial to him on his father's tombstone in Charters Towers. His father William had died a few months earlier on 7 July 1917 so the last months of 1917 would have been a very sad time for the family.
Lest we forget.